We Are a Family Practice Dedicated to Taking Care of Your Entire Family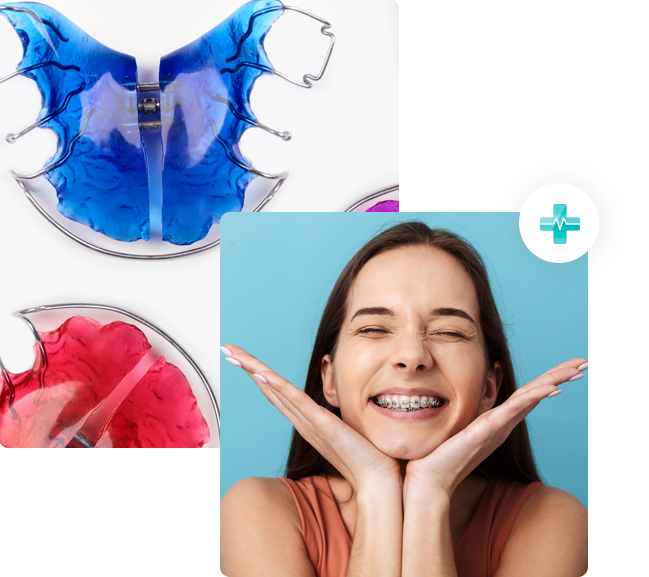 At your first visit to our office, one of the doctors will perform a thorough examination of your teeth and bite.  A panoramic digital x-ray will be taken and thoroughly reviewed with you to evaluate tooth development, eruption patterns of the teeth and overall anatomy of the top and bottom jaws.  Orthodontic treatment options available at our Media and Wallingford offices will be discussed and your questions will be answered. At this time we will recommend a course of action, and we will decide when and how it should be implemented. This initial consultation is free at our Media and Wallingford clinics, however, there will be a charge if additional diagnostic records are taken such as a lateral cephalometric x-ray, study models, or photographs for a thorough analysis by the doctors.
We Accept Most Insurances
Delta Dental, MetLife, CIGNA, United Concordia, and Fidelio are examples.
Our Media orthodontic treatment coordinator and insurance team will work closely with each patient to help provide several payment options to accommodate each family's individual financial needs.
Two Locations to Serve You
The Chesley office is located on the Chesley Office Campus on Baltimore Pike, halfway between the Blue Route (Route 476) and Route 252 in Media. It is less than a mile from Exit 3 (Swarthmore/Media) on the Blue Route. Our office is accessible for special needs patients.
The Wallingford Office (Spencer House) is located on the grounds of the Strath Haven High School and Strath Haven Middle School campuses. Students attending either of these schools can walk to the office without "leaving school."
You're not just our patient — you're part of our dental health family! And as such, there are quite a few services that we are proud to include at no charge. When you become a patient, in addition to splendid orthodontic treatment at our Media and Wallingford offices, you will receive FREE:
Initial exams
Recall visits (growth & development observation and monitoring)
Emergency visits
Panoramic x-rays
Sports mouthguards
Wire removal and replacement for dental cleanings, if requested
Appointment reminders via email, telephone, and text message
We have the latest in Technology
Our practice uses the most advanced techniques available today, selecting the most effective methods and material for the diagnosis and treatment of individual orthodontic problems.
A state of the art iTero scanner can be used to create a 3D model of your teeth and bite.  This scan is then  used to diagnose  and plan how best to align the teeth. We can also  create a simulation of your potential treatment outcome!
We also have a state-of-the art digital X-ray machine which decreases X-ray exposure 40%-70%. In addition, these images are available instantly and are transferable through electronic communication.  We work closely with your dentist and other specialists to bring a team approach to your dental care.
Multiple Expert Opinions- one practice
Dr Christie and Dr. Drane  independently review each patient's case. They then meet together and develop the most ideal treatment plan to create a beautiful and healthy smile for each patient who chooses our practice.  They are fortunate to have Dr. Forwood serve as an expert consultant as he brings over 40 years of clinical experience.
Our staff and doctors work hard to ensure you are walked through each step of the orthodontic treatment  process at our Media and Wallingford offices.  We go to great lengths to explain the recommended treatment and insurance coverage so every aspect of treatment is understood before we even begin.  In addition, the doctors share information with the dentist and specialists and will work closely with them to ensure comprehensive care is taken. Our appointment specialists will work with you to schedule appointments that are most ideal for your schedule.
You are never alone. At our practice we ensure that one of the doctors can be reached at all times to handle any emergencies that may arise.
Convenient office hours-including Saturdays
We offer convenient office hours from Monday to Saturday, including a limited number of early-morning and evening appointments.