"What is the essence of life? To serve others and to do good." Aristotle
Our doctors and staff pride themselves on working within the community in which they have grown up and currently live.  For over 40 years our practice has enjoyed giving back to the community through many different events and donations. One of our four main values of the practice is serving the community.  We would love to share with you some of our recent adventures.
Service projects
Community Events
Donations
Local Sponsorships
Our office goal is to spread smiles, and when the initial quarantine shut us down we had to find another way to continue spreading smiles… thus was born our Spreading Smiles Project. With the artistic help of our patients, family, friends, and neighbors we were able to place pictures, artwork, and words of encouragement in lawns and gardens throughout Delaware County. We shared these positive vibes with anyone that needed a pick-me-up but we gave some extra attention to the frontline workers (doctors, nurses, EMTs, etc).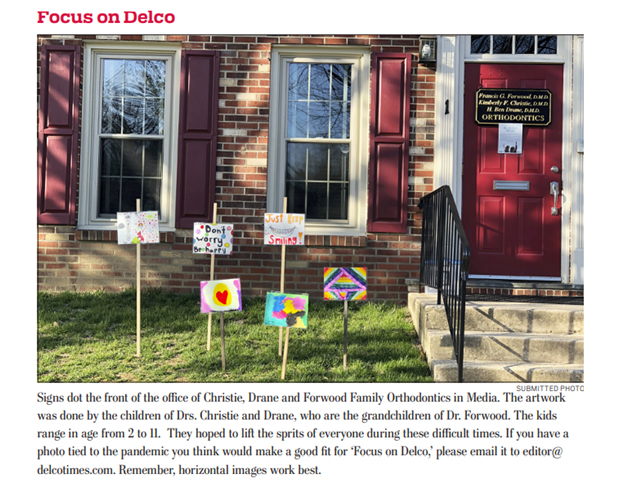 Local library Book it 5K Run
We love supporting our local libraries! All proceeds directly benefit the programs and services of the Helen Kate Furness and Swarthmore Public Libraries.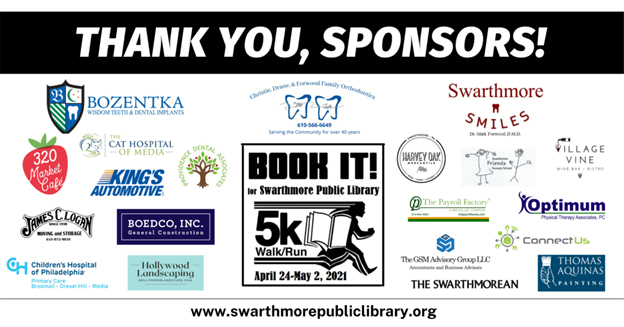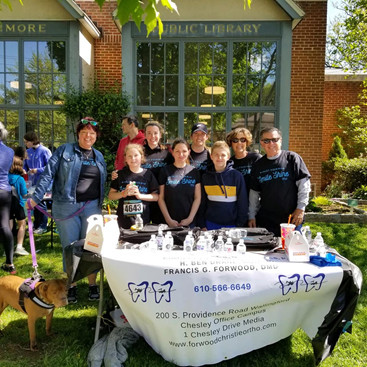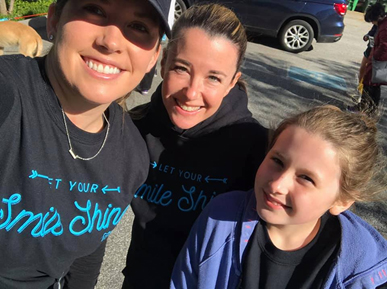 2019 Kristen Kingsley, Dr. Christie and her daughter Grace
Supporting an amazing school filled with talented students and teachers – CADES putt putt palooza is incredible!!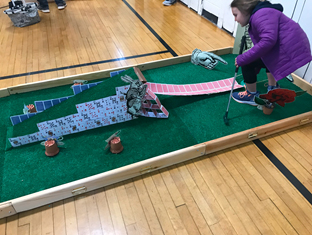 2019 one of many amazingly creative putt putt holes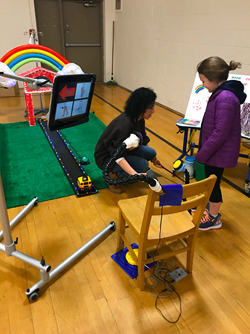 2019 Dr. Christie's daughter Ella learning how to use auxiliary aides to help supplement physical limitations at putt putt palooza
Circle of Giving Sponsors
Circle of Giving 2020 was established in March 2020 by two Media residents, Kelly Yiadom and Aimee Rubin, when it became clear that the COVID-19 pandemic would severely impact local families. Together they have provided grocery store gift cards, meals, school supplies and other resources to support Rose Tree Media school district families as well as Delaware County families.
Since that time, more than $70,000 has been raised. Donations to Circle of Giving help to provide groceries, gift cards, meals and school supplies to Delaware County families.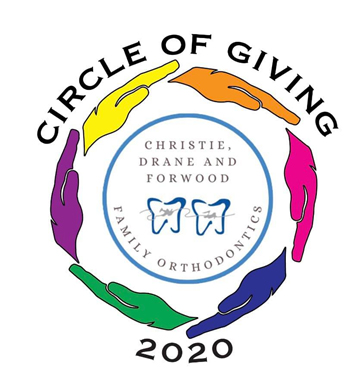 2020-2021 Community Contributions
Aston-Middletown Little League
Aston Presbyterian Early Learning Center
Nether Swarthmore Baseball & Softball
Strath Haven High School Baseball Team
Swarthmore Library
Hellen Kate Furness Library
Media Providence Friends School
Media -Softball League
Congregation Ohev Shalom
Trinity Espiscopal Church
Parkside performing arts competition
Penncrest High School sports and arts
Strath Haven High School sports and arts
Delco Turkey Trot
Mother of Providence- Handbag Bingo